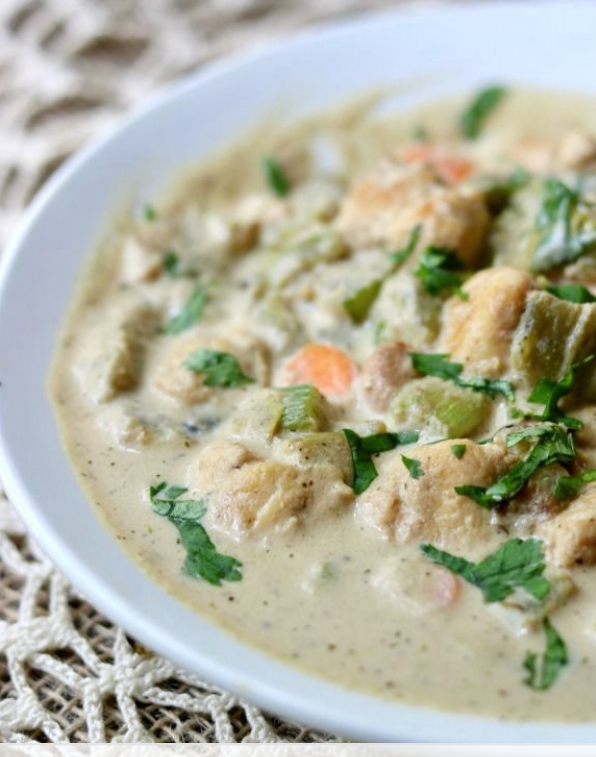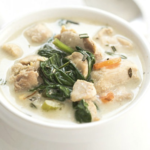 EASY CROCKPOT CHICKEN STEW
2017-05-18 05:44:08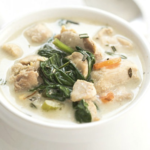 Serves 4
Easy Crockpot Chicken Stew Recipe (Low Carb, Keto) – Thick and creamy low carb, keto chicken stew made right in the crockpot! This is truly a dump and allow your crockpot to all of the work for you recipe! The perfect healthy comfort food packed with flavor.
Ingredients
2 cups chicken stock*

2 medium carrots (1/2 cup), peeled and finely diced

2 celery sticks (1 cup), diced

½ onion (1/2 cup), diced

28 ounces skinless and deboned chicken thighs diced into 1" pieces

1 spring fresh rosemary or ½ teaspoon dried rosemary

3 garlic cloves, minced

¼ teaspoon dried thyme

½ teaspoon dried oregano

1 cup fresh spinach

½ cup heavy cream

salt and pepper, to taste

xantham gum, to desired thickness starting at ⅛ teaspoon
Add ingredients to shopping list
If you don't have Buy Me a Pie! app installed you'll see the list with ingredients right after downloading it
Instructions
Place the chicken stock, carrots, celery, onion, chicken thighs, rosemary, garlic, thyme, and oregano into a 3-quart crockpot or larger. Cook on high for 2 hours or on low for 4 hours.
Add salt and pepper, to taste.
Stir in spinach and the heavy cream.
Sprinkle and thicken with xantham gum to desired thickness starting at ⅛th teaspoon. Continue to whisk until mix and cook for another 10 minutes.
Print
Adapted from Gale On A Mission
The Keto Diet Recipe Cafe https://ketodietcafe.com/