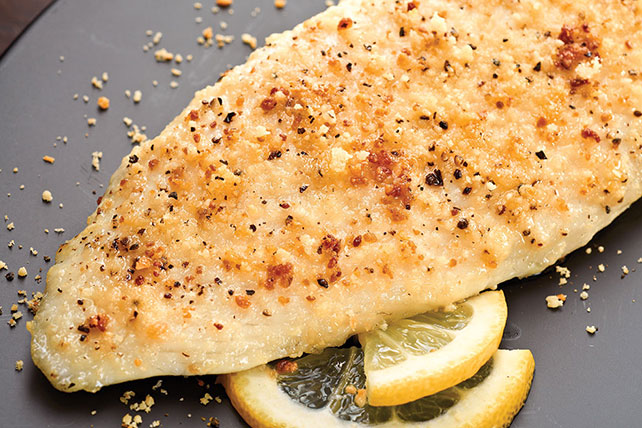 Keto Baked Parmesan Haddock
2018-09-26 08:21:05
Delicious baked parmesan haddock is one of the best fast fish recipes you can have. In just 25 minutes, you can indulge to this healthy dish! Serve this on special occasions and you will surely surprise your guests!
Ingredients
3/4 Cup Milk

2 Teaspoons Salt

3/4 Cup Keto Bread Crumbs

1/4 Cup Grated Parmesan Cheese

1/4 Teaspoon Ground Dried Thyme

4 Haddock Fillets

1/4 Cup Butter, Melted
Add ingredients to shopping list
If you don't have Buy Me a Pie! app installed you'll see the list with ingredients right after downloading it
Instructions
Preheat oven to 500 degrees F (260 degrees C).
In a small bowl, combine the milk and salt. In a separate bowl, mix together the bread crumbs, Parmesan cheese, and thyme. Dip the haddock fillets in the milk, then press into the crumb mixture to coat. Place haddock fillets in a glass baking dish, and drizzle with melted butter.
Bake on the top rack of the preheated oven until the fish flakes easily, about 15 minutes.
Print
The Keto Diet Recipe Cafe https://ketodietcafe.com/